Identity Management
Who do you think you are, and why do you think you think that?
There are two pernicious schools of thought in High Society today. Separately, I might politely disagree with either. Together, they are too incoherent to argue about.
One. Prohibitions against physical presence
Anything requiring an in person presence is treyf1 and must be avoided, due to the pandemic, the undue burden on immunocompromised people, people without vehicle access, people who won't wear masks, etc.
My opposition, in short, is that the time for "emergency" measures is done, and any anti-COVID protocols in use now need to be done under the assumption they will happen every year for the next decade. I have nothing to say to people still panicking other than "stop" in various registers.
"Immunocompromised" is the new buzzword2, but "eugenics" is an older one used by roughly the same people for the same reasons. Freddie deBoer has already made an imperfect but credible effort to debunk hysteria related to the word "eugenics", I won't waste my breath.
Two. Prohibitions against digital identity
Digital verifications of identity are treyf and must be avoided, due to personal privacy issues, complaints from Carthage about racism, people without internet access, risks of data breaches, etc.
My opposition, in short, is that a working digital identity system is both essential and inevitable, and people wanting to stick their heads in the sand should simply be ignored. I suggested that Andrew Yang's UBI proposals needed such a system months ago, and while Yang is becoming a non-factor it is good to see that Government Contracting can eventually produce results.
I know several people who have had substantial tax complications due to fraudulent filings (by others) under the old system - shouldn't we be able to expect the IRS to actually know who they are talking to?
I feel like I will be accused of arguing a straw-man every time I bring this topic up, but the opposition is real. The ACLU used to be guided by its own values, but these days it is spouting nonsense like what we have here.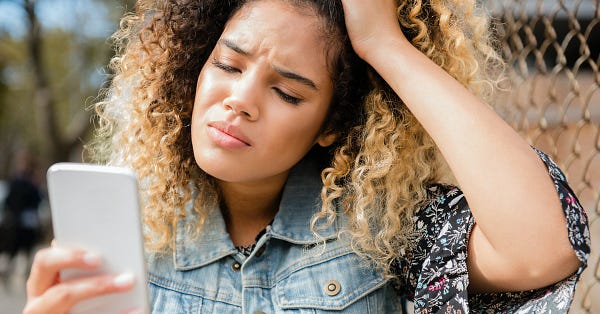 mic.com
The IRS has made tax season even worse, somehow
Why the hell do I need to submit a scan of my face to file my taxes now?
The Abolition of Man
Together, the conclusion is, roughly, that people are not permitted to exist. Personas can exist - I have at least 3 of those and can make a dozen more on a lazy afternoon if I am motivated. All you need for a persona is a Twitter account and a motive to complain about things other people have said.
But people cannot exist.
How am I supposed to verify to the government that I exist if I cannot go to an in-person location or a digital website to do so?
This post is for paid subscribers